Sold Out! - Oregon Coast Workshop 2019 with Nick Page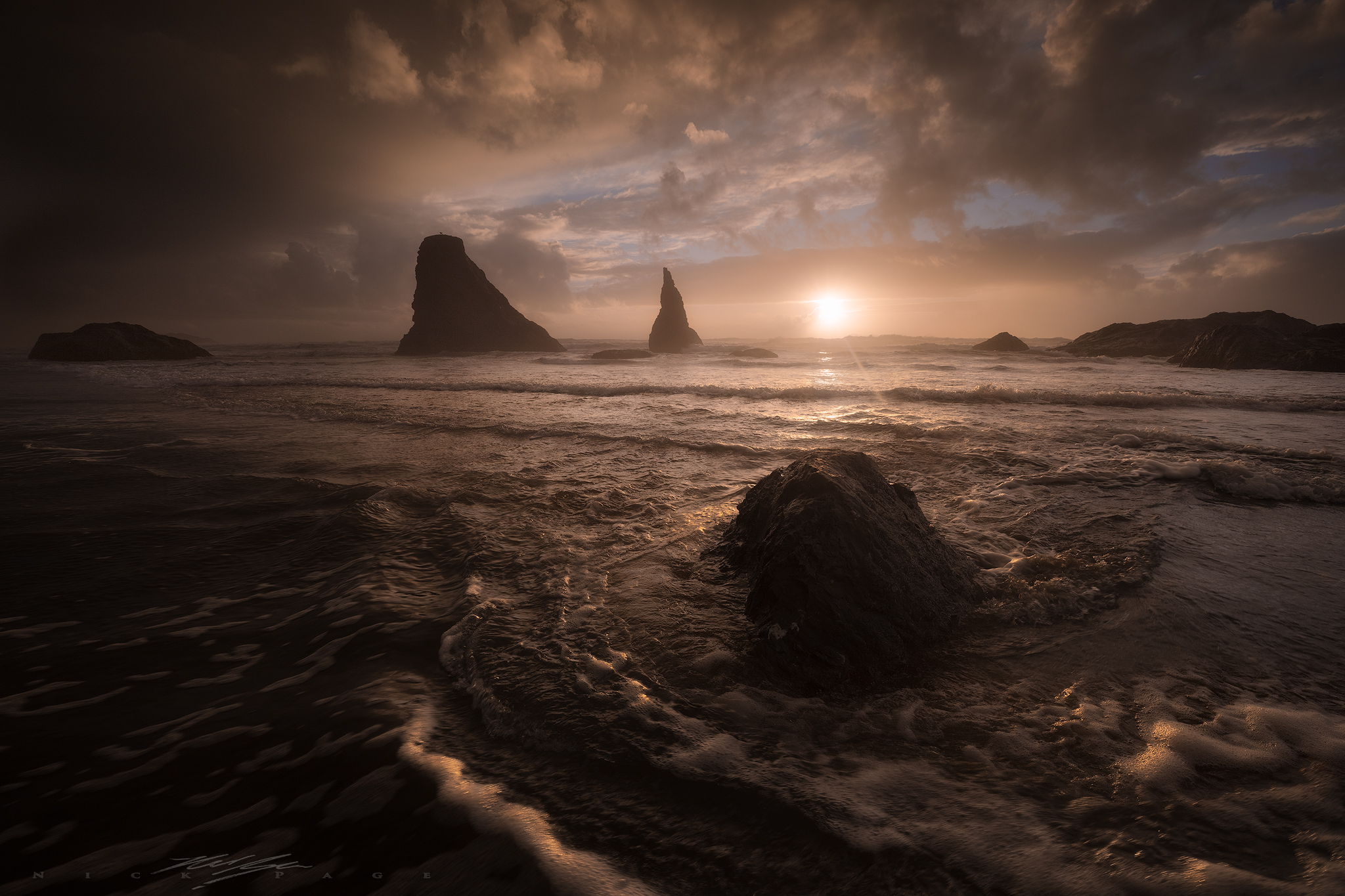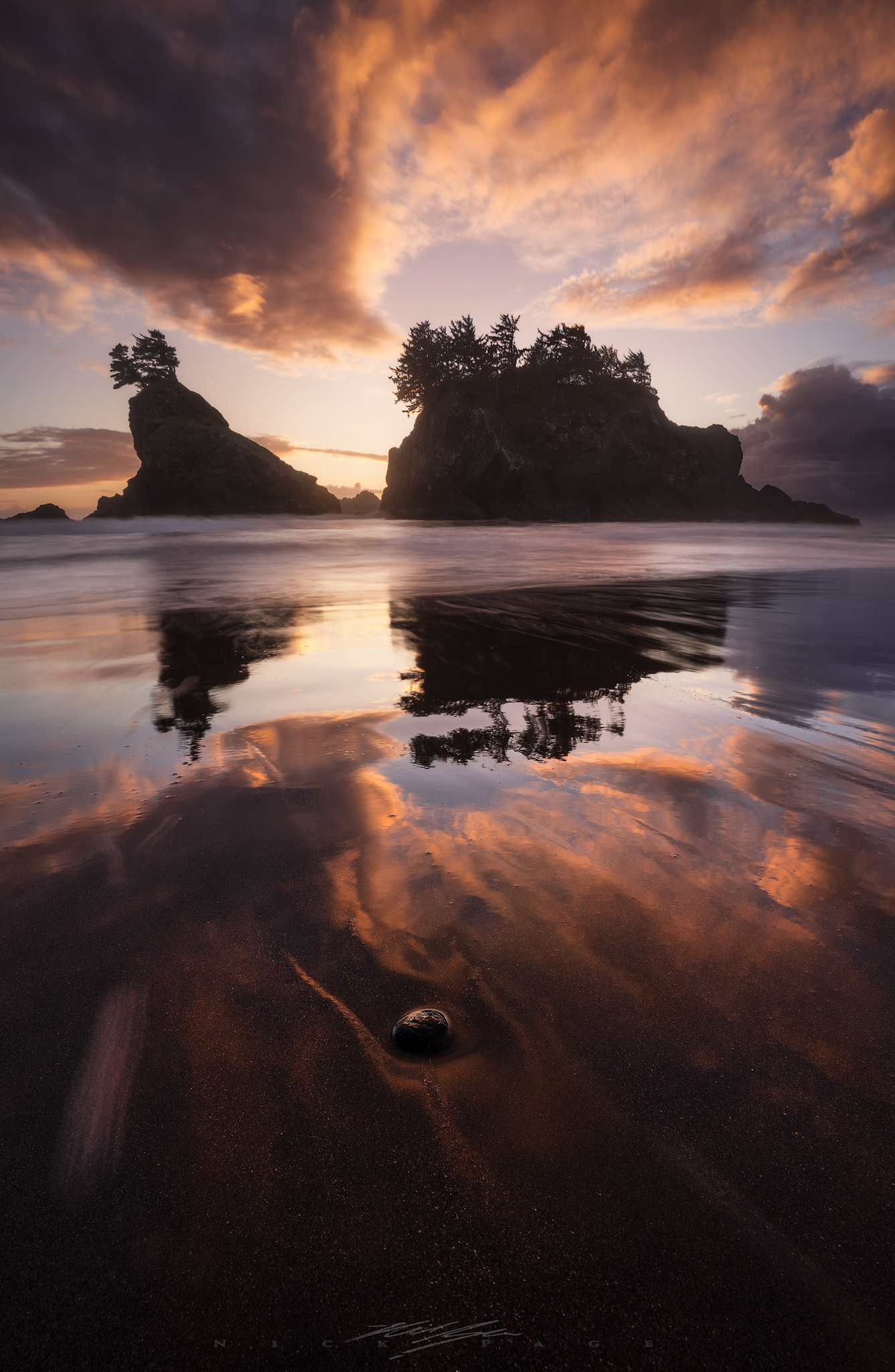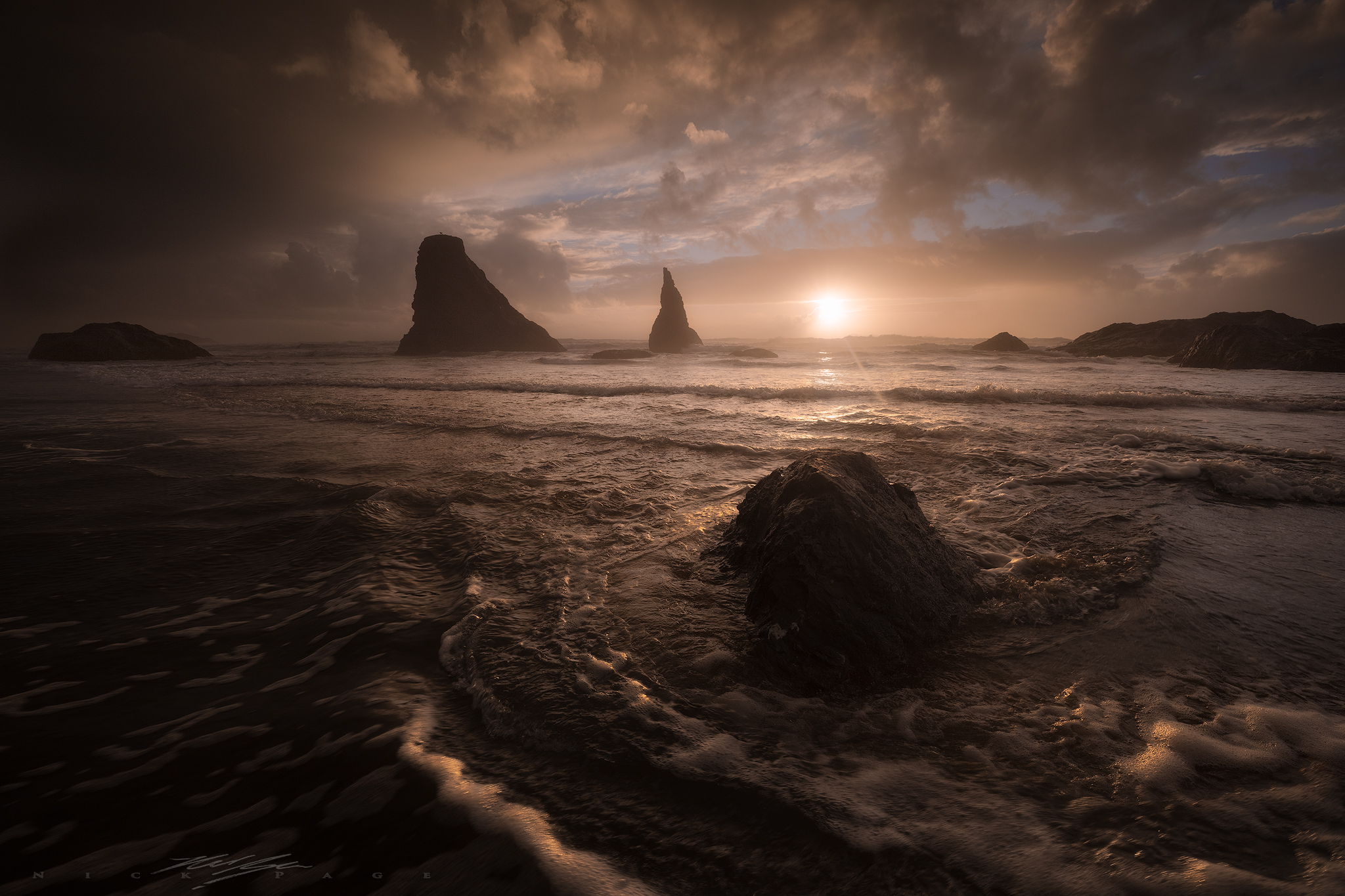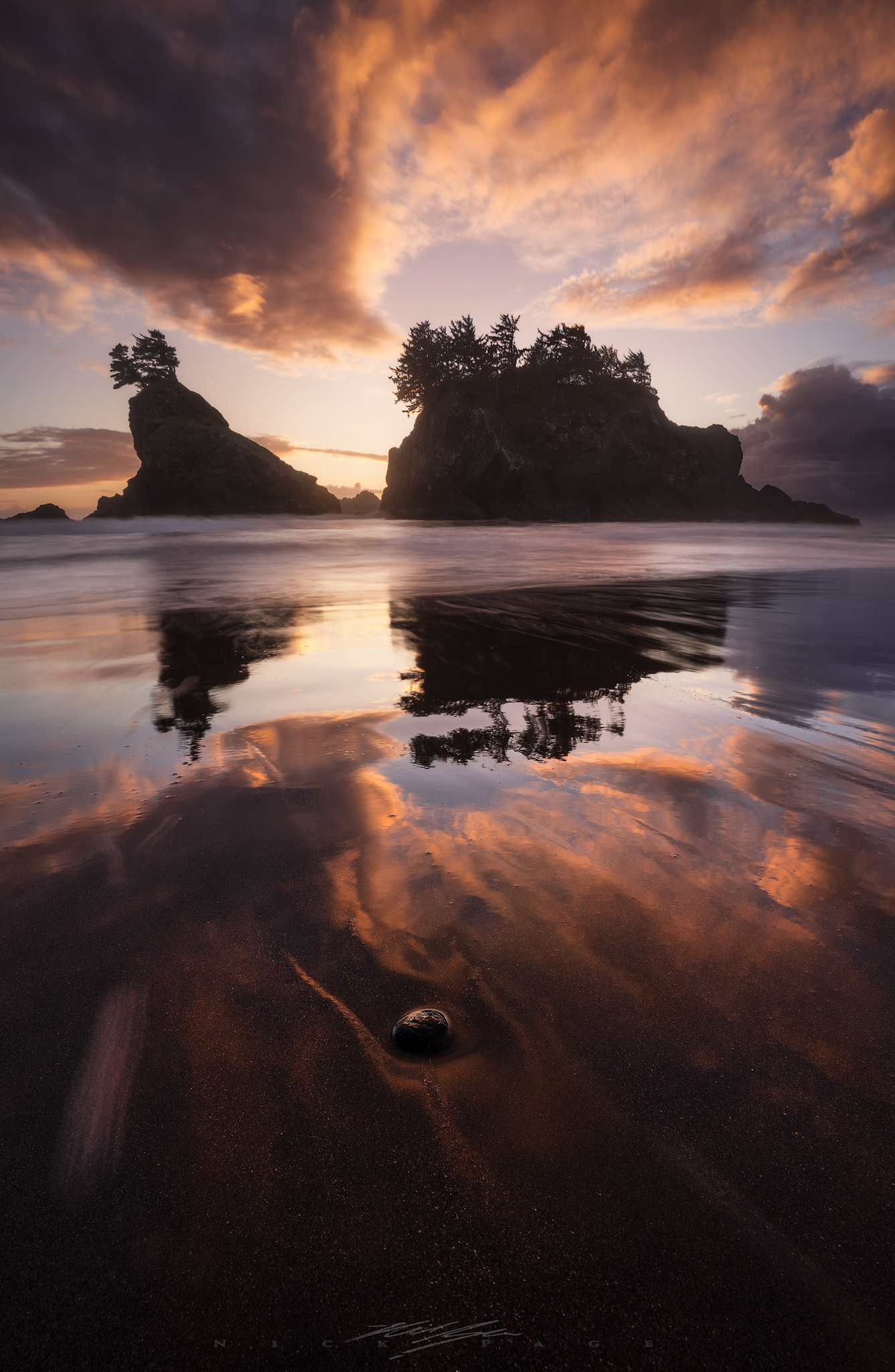 Sold Out! - Oregon Coast Workshop 2019 with Nick Page
Come join us and photograph the most dramatic coastline in the world!
Oregon Coast Tour 2019 with Nick Page
(7 days exploring the southern and central Oregon Coast)
Sold Out
7 Days (Monday, November 4th - 10th)
Welcome to the Oregon Coast
The most diverse and photogenic coast on the planet.
The Oregon Coast is a world-renowned destination for it's unique and rugged coastline. Photographers travel from around the world to capture the unique rugged coastline characterized by towering monoliths, dramatic rugged coastal rocks and bluffs, sandstone cliffs carved by winter storms, and picturesque lighthouses-- all surrounded by the raw and powerful Pacific Ocean. Join Nick Page on this 7 day journey to the most photogenic spots along the southern and central coast
Dates/Itinerary
7 Days (Monday, November 4th - 10th)
Important note: To make the most of this workshop we will be closely monitoring and evaluating weather patterns. The weather will likely play a role in our locations for each sunrise and sunset. The Itinerary is a tentative schedule and subject to change.
Southern & Central Coast tour
Day 1 (Monday, November 4th)
We'll meet and have lunch in Gold Beach. There we will get to know each other and discuss the individual goals for the workshop, as well as get the weeks game plan in order.

Check in to the hotel and drop off bags.

Start exploring! We will be near many beautiful beaches, we will use the early hours of the evening to explore and discover where we want to be for sunset.
Days 2-4
We will be spending our first two days on Oregon's southern coast. Filled with the beautiful sea stacks and rocky coastlines.

Coastal areas in Southern Oregon ranging from Samuel H Boardman State Park to Bandon, OR

We will keep the itinerary very flexible so we are able to respond to weather patterns and put ourselves in the best position to succeed

Day 5-7
We will be flexible during these dates, going where the weather bids us. There are amazing locations such as Bandon, Coos Bay, Heceta Head, Thor's Well, Yaquina head and Cape Kiwanda to choose from.

Price
Southern & Central Coast tour (7 days) - $1495
The cost of this workshop includes your guiding fees only (All prices in US Dollars. Reserve your spot at this link.) payment of $650 is a non-refundable initial payment toward the total of $1495. The payment is to reserve your spot in the workshop. The balance is due 30 days prior to the first day of the workshop, October 4th, 2018. If you need to cancel your attendance to the workshop,we may advertise the opening to others. If someone else signs up to fill your spot, we may refund you your deposit, but only if the spot sells to another participant.
What is included:
Guiding to locations, local knowledge of weather patterns, favorable tides and surf, and best locations based on those conditions

One on one instruction both in the field and post processing sessions during our down time.

Post processing sessions. (we will have multiple sessions where we sit down together go over our own workflows, and work on improving your own)

Drinks and snacks while we are on location (snacks will be simple, but are a nice energy boost when we are out shooting at odd hours)
What is NOT included:
Lodging: To remain as flexible as possible, we are not recommending booking rooms in advance. We need to follow the weather, so we may move to a different area of coast depending on weather patterns. We will provide suggestions for hotels in the proximity of areas we are staying. You can book a hotel in Gold Beach, OR for the first night. We will provide hotel recommendations.

Transportation: Transportation will not be provided. We will help connect participants after sign-ups and you may choose to coordinate with other participants for sharing rooms and vehicles.

Meals: Besides light snacks, meals are the responsibility of the participant.

Travel to and from the Oregon Coast.

So to be clear, Nick Page Photography the $1495 workshop fee ONLY. Lodging/food/rental car is up to you. We'll all just make our own reservations so you have the flexibility to extend your stay, choose who you room with (or get a room yourself), pick if you want to join someone else to split a rental car, etc. We'll give you all the info soon after you have you purchase your spot in the workshop. You'll be given a link to a special Facebook group for attendees after checkout.

WE ARE EXTREMELY LIMITED in how many people we can take on this trip, so if you're considering the trip, do NOT delay booking. I expect this trip to go quickly.
Your down payment is NON-REFUNDABLE should you not be able to make the trip, but will be refunded should we have to cancel the tour for any reason. The payment is not a deposit, but is a payment to reserve our time in leading your workshop. If you need to cancel your attendance at the workshop, Nick Page Photography may advertise the opening to others. If someone else signs up to take your spot, we may refund you your payment, but only if the spot sells to another in time. If the full tuition has been paid and the attendee cancels, only the second half of the tuition paid will be refunded, and the deposit may be refunded if the attendee's spot has been filled by another.
Group size - 10
What the trip is like
Before the workshop begins, we'll start a new Facebook group just for attendees. You'll meet everyone in the group (virtually) before we leave and be able to ask questions and prepare. This will be where you can find someone to split a car/room with, etc.
This is not a lazy vacation. This is serious, sleep-when-you're-dead style photography. Expect the alarm clock to go off EARLY. We'll grab a bite to eat together (if something is open yet) and then we'll head off in caravans.
Each day is different. If we have good clouds during the day, we can sometimes stay out almost all day shooting. Other days, the clouds clear out, and a clear day spoils the photography, so we may only shoot morning and evening and night. We'll do our best to give you a plan of what each day will bring the night before, but everything depends on weather.
We'll stay together for the trip. We'll pick restaurants so we can all group up and enjoy each other's company and review photos. Since we're all purchasing our own accommodations, you're certainly welcome to venture off on your own a bit if that's what you prefer.
Physical abilities/Skill Level/Equipment
From a physical standpoint, if you feel comfortable walking 1 or 2 miles on uneven terrain, you should be in fine shape for this trip. The rocky ground along the coast can be uneven in some places, but we won't need to go on any prolonged hikes over 2 miles. There will be some fairly decent hikes along the southern coast where the trail descends around 250-300 feet down to beach level, and for this reason those with heart issues will have a difficult time with this hike back up. If any location is out of your comfort zone, you're more than welcome to shoot another location, stay at the hotel and rest, or wait until we get to another more comfortable location for you. We will do our best to group photographers of the same physical abilities together.
From a photography skill level point of view, everyone is welcome. There is no need to be an advanced photographer by any means. We usually have a good mix of mostly intermediate photographers, a few advanced, and a few beginners.
Important Legal Information
By attending this workshop, you agree to hold Nick Page of Nick Page Photography and its employees and owners harmless for all personal injury or loss that may occur during or in connection with this trip.This is a self-led travel trip. You are responsible for your safety in the car you choose to travel in, with the roommate you select, and as you move about the Oregon Coast. Do not push your physical abilities past what you are healthy enough to do. You are in charge of deciding if a location is safe for you to travel to.
Should the Instructor (Nick Page) become ill, injured, or otherwise unable to perform his duties at the workshop, a replacement will brought into to lead the workshop.
Travel insurance as well as insurance for your photo gear are both highly recommended. All it takes is one rouge wave to ruin your day or even trip, so insurance while shooting the coast is highly recommended.
Nick Page of Nick Page Photography's role in this workshop is to teach photography along the Oregon Coast and guide you to great locations. You are responsible for your safety as you travel. Nick Page of Nick Page Photography makes no effort to vet the other attendees of the trip and you need to make sure you are safe in their companionship.
In the event of extraordinary events, governmental instability, extreme weather, or other condition, Nick Page of Nick Page Photography reserves the right to cancel this trip and return all workshop fees to participants.